Born in 1968, Giuseppe F. Corpina began studying clarinet at the age of seven in Echternach (Luxembourg). When he went back to Italy he entered the Conservatory of Messina in 1982 where he kept studying under the tuition of Giuseppe Balbi - Principal Clarinet at Teatro Massimo in Palermo.
In 1990 he obtained his degree and was chosen to play as soloist the Clarinet Concert n. 2 in E-flat major of Carl Maria von Weber.
In the same year he won the position of Principal Clarinet in the Youth Sicilian Orchestra.
After an audition he played many times at the Teatro Massimo Orchestra in Palermo (1992 - 1993 - 2000 - 2010) where he also recorded Lulu by Alban Berg under the direction of Stefan Anton Reck.
He played most of masterpieces for clarinet and piano in various concerts. His repertory includes also chamber music.
Trough the years he has been requested as First Clarinet in various Wind Orchestras and he also performed as Concertmaster in the Nebrodi Symphonic Band under the direction of Nunzio Ortolano with CD recording.
In recent years, after a project regarding Louis Prima he met Luciano Troja with whom he began an artistic partnership that brought him in the Jazz world playing with artist such as Dave Burrell, Fred Hersch, Marc Copland, Blaise Sivula, Rocco Iacovone, Salvatore Bonafede, Richie Beirach, Karl Berger and Helene Zindarsian.
Nowadays he plays as Principal Clarinet at the Sinfonietta Orchestra in Messina.
Giuseppe F. Corpina plays on:
- french system clarinets Buffet Crampon, Mantes-La-Ville, France;
- german system clarinets Oscar Adler & Co., Markneukirchen, Germany.
On November 25th 2018 he performed as soloist Johann Stamitz's Clarinet Concert in B- flat and Franz Xaver Pokorny's Clarinet Concert in E-flat with German system clarinet.
He has been invited to hold master classes in Leuven (Belgium), Split (Croatia) and Novi Sad (Republic of Serbia).
Since November 2016 he is professor at the Conservatory of Messina.
Diaphonia Edizion is pleased to announce the winners of the Call for score "Solo Clarinet".
I prize
Jen Yueh Hsiung with the score Ylang-Ylang
II prize (ex aequo)
Héctor Oltra Garcìa with the score Dialectica de la anestesìa
Murray Gross with the score Waiting for Lady Yang
III prize (ex equo)
Paolo Geminiani with the score …silenzi in cui le cose s'abbandonano…
Jinhee Han with the score We cry

Like our Facebook page Diaphonia Edizioni to stay updated on future executions.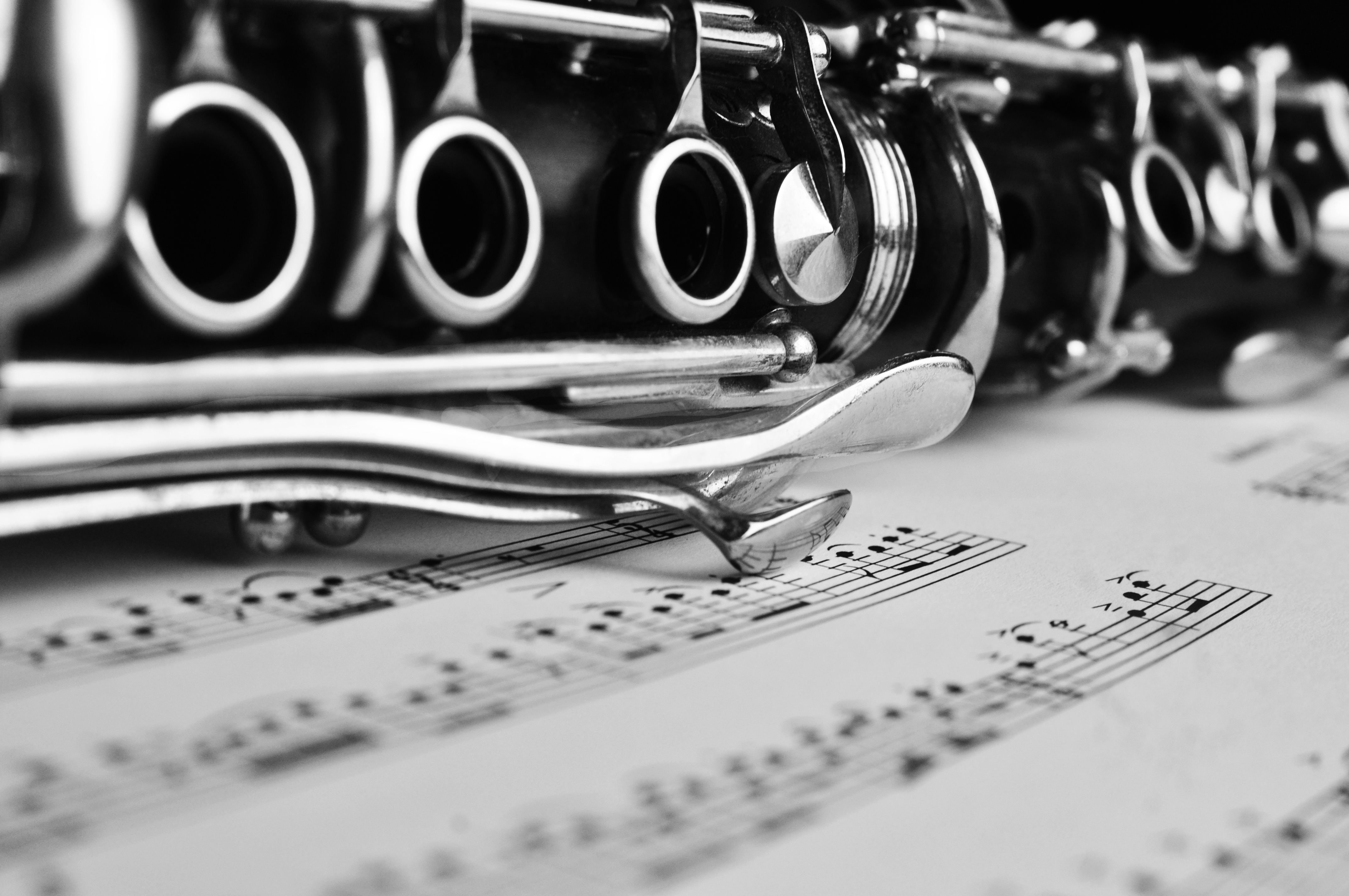 Diaphonia Edizioni is proud to announce the "Solo Clarinet" Call for Scores.
The selected scores will be published by Diaphonia Edizioni and performed during one or two concerts.
RULES
The Call for Scores is open to all composers, regardless of their age or nationality.
The score(s) must be written for Bb clarinet without electronic.
The composition(s) should be between 4-8 minutes in length. Longer or shorter score(s) will be accepted at valuation comitee discration.
We accept compositions which have been already performed but not published.
Multiple submissions are possible. We request a fee of € 20 for the first score and
€ 10 for any additional scores.
In order to participate, please submit the Google Form at this link www.diaphonia.net/soloclarinet-gform only for Google account holders.
Who doesn't hold a Google account, may submit this other Google Form at this link: www.diaphonia.net/soloclarinet-form, sending the document as attachment to the e-mail address This email address is being protected from spambots. You need JavaScript enabled to view it.
We request the following document:
A recent photo in high resolution and a short biography (in English and/or in Italian)

The proposed score in PDF format only.

A short description of the piece

A copy of the receipt of payment

An audio recording of the score(s) although it's not mandatory (no midi, please).

The signed declarations form that may be downlodad here: www.diaphonia.net/soloclarinet/Modulo_privacy.pdf
The entry fee should be paid by Bank transfer. The bank details are as follows:
IBAN: IT82N0760116500001029771688
BIC/SWIFT: BPPIITRRXXX
payable to Diaphonia società cooperativa, via Maroncelli 46, Barcellona Pozzo di Gotto (ME) 98051 – Italia.
It is also possible to pay by this paypal link: paypal.me/diaphonia
The submission deadline is the 5th Agoust 2020.
For info, please, mail to This email address is being protected from spambots. You need JavaScript enabled to view it.
PRIZES
The jury, composed by members of Diaphonia Edizioni artistic comitee, will evaluate and choose a flexible number of scores.
Prizes are:
First prize
Two execution of the score and publication
Second prize
One execution and publication
Third prize
Publication of the score
The jury may decide not to award some prizes or to award the same prize to more than one scores.
The winners of all three prizes are entitled, if they wish, to be included in the digital cd "Only clarinet" which will be recorded in 2021 by Diaphonia records. The conditions will be discussed separately.
The winners will be notified by e-mail and they will receive a contract proposal by 31/08/2020.
Publication is a necessary condition for being able to declare oneself winners.
The winner composers are welcome to attend the concerts but their presence is not mandatory. They are responsible to pay for their own accommodation and travel expenses.
The organizer can decide to cancel the competition if the number of participants is not enough. In this case, the amounts already paid will be returned.